Solutions

Kavosh Farasat Rayan
Strategies, consulting and implementing services according to computer networks
438500
m
Total area of cabling to date
Projects

Kavosh Farasat Rayan
Strategies, consulting and implementing services according to computer networks
Customers

Comments
Strategies, consulting and implementing services according to computer networks
The quality that was desired by the employer in lunching wireless internet was provided by professional personnel of Kavosh Ferasat Rayan, they deserve my appreciation.
It should be mentioned that the quality of your activities in supporting servers and computers is acceptable. I hope our cooperation will continue.
I would like to express my gratitude to the experts of Kavosh Ferasat Ryan Company who cooperated in a very timely manner due to the time constraints and unfavorable physical conditions of Tehran Retirees Branch. I hope that in the future, this company will be able to use the knowledge and experiences of Kavosh Ferasat Ryan experts to improve the company's network.
This organization is satisfied with Kavosh Farasat Rayan's services in installing networked CCTV without electricity (POE) in 2009 as well as presenting the product, installation and after sale services.
In order to create a network and communication facilities, due to the expansion and development of the company and increasing the volume of data, designing and implementation of computer, telecommunication and electricity network of Trans Post Pars Company project was assigned to Kavosh Farasat Ryan Company under the management of Mr. Yaser Jourabchian. It took one and a half month intensive efforts of the efficient people of the company team to complete and deliver the project.
Respectfully, considering the launch of Paknam company network with the highest quality and specialized personnel in the shortest time, we decided to appreciate and thank this company.
Considering our completed passive and CCTV project by this respectful company experts in Chabar city we have to appreciate them and thank them because of the great quality of our project.
We have expressed our satisfaction with the cooperation with that company in providing services and supporting the company's networks, and we wish more success to this respected company.
 

Our

Team
Strategies, consulting and implementing services according to computer networks
Yasser Jourabchiyan Managing Director and Principal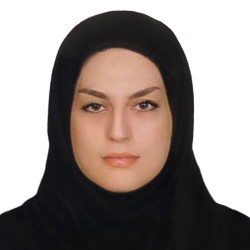 Leila Habib Panah Chairperson of the Board
Meysam Jourabchiyan Isfehani Senior Consultant
Roghiyeh Mohammadi Senior Administrator
Omid Rasekhi Technical Director
Our

Brands
Strategies, consulting and implementing services according to computer networks
To receive our link on social networks
, just send 77066066 to 10008590